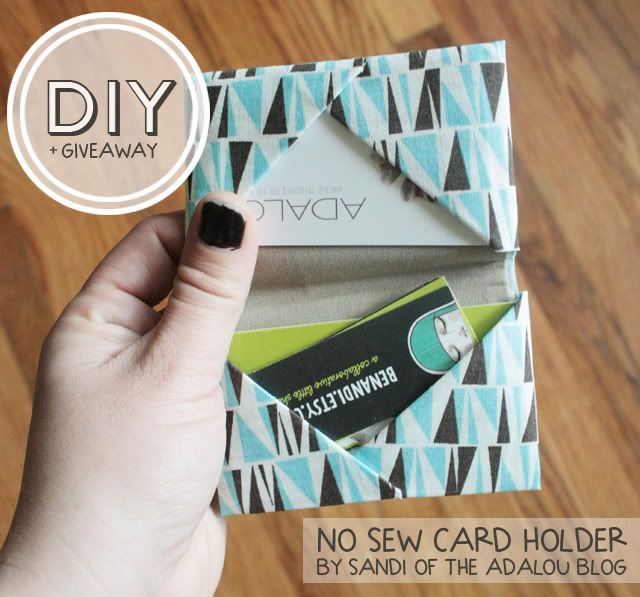 Hey Manzanita readers this is Sandi from over at the AdaLou Blog and I'm popping in today to say hello and share a little DIY project with you while Rebecca enjoys some much needed time off. Would you like to make that pocket size business card holder pictured above. There's a cheat sheet I doodled up if you get lost so you can follow along in more detail, but go grab some supplies from the list below and let's get started.
What you will need -
Fabric (3 pieces of fabric cut to 8.5" x 11", 4" x 5.5" and 4" x 2.25")
Double sided interfacing tape
Scissors & Cutting Surface
Ruler
Iron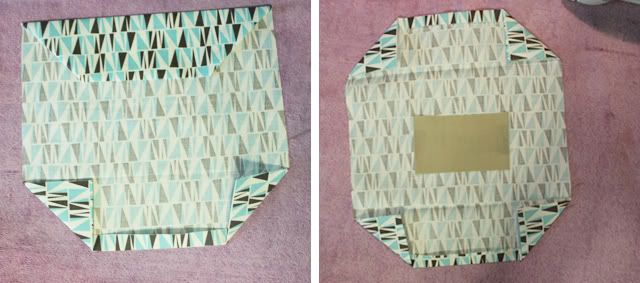 Step 1 - Iron, measure and cut your fabrics. Following the guides and measurements on the cheat sheet. Start with the largest piece and fold up and iron the ends. Next fold up corners to form equal triangles. Iron. Fold up flaps and iron flat. Flip piece over. Fold sides evenly towards middle line. Iron. Fold and tuck one side into the other. Mark placement for interfacing tape. 
Step 2 - With the smallest piece of fabric fold up ends and iron flat. Attach double sided interfacing length wise and adhere to previously folded fabric. See diagram for placement.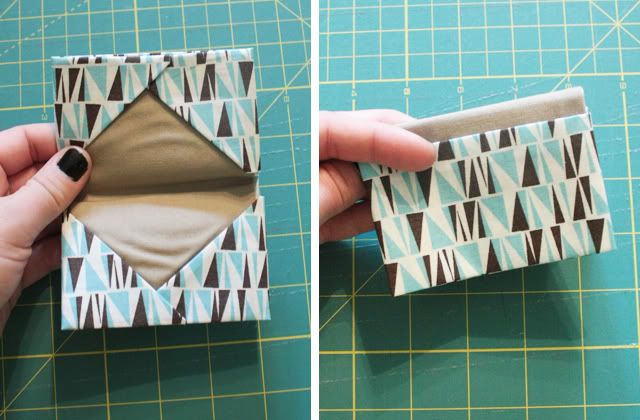 Step 3 - With remaining piece fold up and iron end. Bend and tuck piece, laying flat into previously folded fabrics. Fold in half and you're done!
The triangle business card holder created in this demo above, is being offered as a free giveaway. If you'd like to win it please see the entry details below. Thanks again Rebecca for having me. Good Luck and enjoy your new business card holder. :)
xo Sandi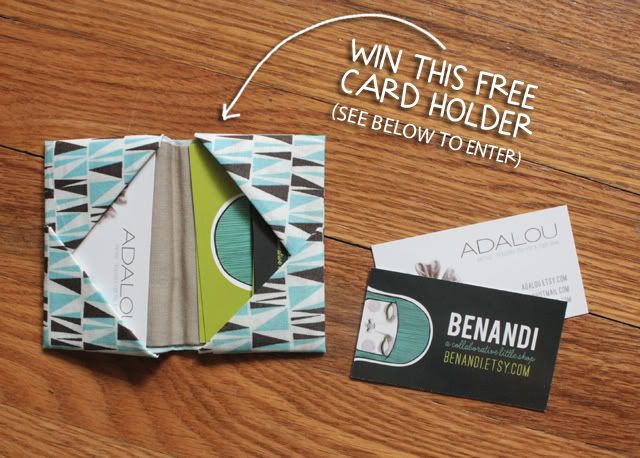 Giveaway Entries:
-follow manzanita via bloglovin, hellocotton, twitter, or facebook
-pop over to Sandi's lovely blog and leave a comment saying what you loved most!
Extra Entry:
-tweet about this giveaway mentioning @rebeccacaridad and  @adalouvintage
This giveaway will be open for only 24 hours so get your entries in now! Be sure to leave a separate comment for each entry so they can be counted and good luck!
Thank you so much for popping by to share this great DIY and giveaway Sandi, you are the sweetest! Find Sandi elsewhere: blog, handmade shop, twitter, vintage shop, instagram, and pinterest
Don't forget to enter the other lovely giveaway going on right now too!